James Sewell: Woodwind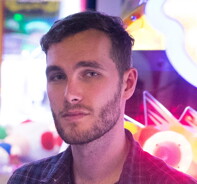 James Sewell moved from NSW to study a Bachelor of Music Performance (Jazz) at WAAPA, which he completed in 2017. He teaches Saxophone, Flute and Clarinet at Infant Jesus Primary School in Morley, as well as singing backing vocals in several of the bands he performs with.
As well as musical pursuits, he enjoys painting watercolours, gardening, and tending to two adorable cats.
Joseph Lunardi: Violin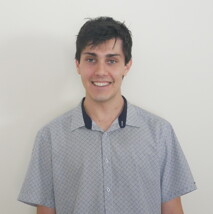 My name is Joseph Lunardi,I graduated from UWA in 2017 with a Bachelor of Arts in Music Studies and Specialist Music Studies and in 2018, a Bachelor of Arts (Honours) in Violin performance. I have been playing the violin for 14 years and teach violin privately at home and with Keyed Up Music at Woodlands PS, St Dominic's PS and Our Lady's Assumption School. Outside of teaching I enjoy any form of exercise, particularly running.
Jesse Vivante: Drums and Percussion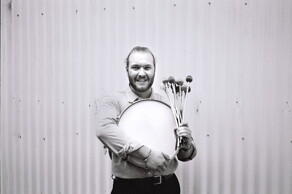 Jesse Vivante is a multi-skilled percussionist and composer based in Perth, Australia. He has a wide range of experience in ensembles ranging from symphony and chamber orchestras through to contemporary music groups, percussion ensembles, contemporary dance works and film recordings. In 2019 Jesse completed his studies under the tutelage of Tim White and Genevieve Wilkins where he received Bachelor of Music degree (Classical Performance) from the Western Australian Academy of Performing Arts (WAAPA) at Edith Cowan University. Jesse has performed across Australia in venues including the Perth Concert Hall, Perth Arena, Australian National Academy of Music (ANAM) in Melbourne, and the Queensland Conservatory of Music.
Jesse as a contemporary percussionist and composer has been fortunate enough to undertake lessons and mentorship in Perth, Melbourne, and New York. He has undertaken lessons and study at The Julliard School (USA), Manhattan School of Music (USA), The Metropolitan Opera (USA), The Melbourne Symphony Orchestra, and the Western Australian Symphony Orchestra.
He currently teaches at Our Ladies Assumption primary school and plays instruments ranging from drum kit to marimba, and everything in-between.
Outside of teaching Jesse enjoys finding inspiration in world music and other art forms such as dance and theatre.
Ewan Stevens: Guitar & Bass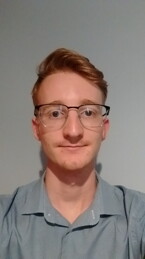 My name is Ewan Stevens. I'm currently in my fourth and final year of a Bachelor of Education at ECU, where I'm studying music teaching. I currently teach guitar with KeyedUp at Subiaco Primary and Infant Jesus Primary, but also teach many high school rock bands. I have performed on guitar, bass, and piano, and have a particular interest in composition. Outside of teaching, I enjoy writing and producing my own music, and watching crime dramas.
Skye Horton: Guitar and Bass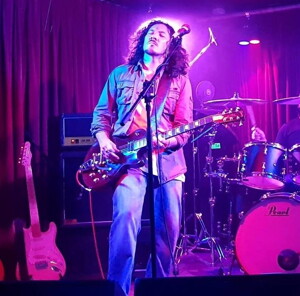 My name is Skye, and I am a guitar and bass teacher with 7 years experience.
I hold a Diploma in both Contemporary Music and in Audio Engineering.
I have being playing the guitar for 25 years, and expanded my focus to include bass guitar about 7 years ago. I also play drums and piano.
I have played in a number of original bands over the last 15 years, and am always heavily involved in songwriting.
Being a music teacher is the best job in the world and I feel blessed to be helping to cultivate our future musicians.
I currently teach at South Padbury Primary School, Joondalup School of Music and privately from my home studio.
My other pursuits include vinyl records, skateboarding & vintage skateboards, vintage motorcycles and books.
Benjamin Griffith: Guitar, Bass Guitar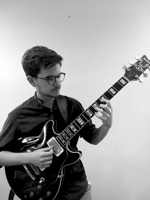 Benjamin Griffith is a contemporary and jazz guitar player with a Bachelor's degree in Jazz, and a Certificate IV and Diploma in Contemporary Music from Perth, Australia. He has a wide range of experience from performing in musicals, jazz and contemporary ensembles and bands, recording sessions, and original music. In addition to this, he teaches students ranging from Kindergarten to adult.
He currently teaches at St. Anthony's, Anzac Terrace and Our Lady of Fatima primary schools with Keyed Up Music. Outside of playing the guitar, he enjoys learning other instruments, such as the piano, bass guitar and the drums.
John Fernandez: Guitar and keyboard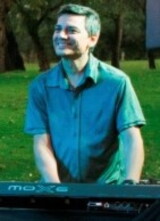 ADPA (Jazz) at WAAPA, BA(Education), MA(Science) at ECU.
Having been a classroom music teacher, I moved into research and teaching at UWA, but now concentrate on individual tuition because it enables me to have a greater affect on a student's development, both musically and personally.
I currently teach guitar at Sacred Heart College and Liwara Catholic PS, and teach keyboard for Keyed Up Music at Sorrento PS. I play guitar and keyboard and sing in local bands. My other musical interests include sacred music, writing solo guitar arrangements and exploring tuning systems. I live at home with my beautiful wife and five children.
Jack Duffy: Drums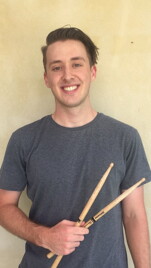 Jack DuffyJack is a third year student at WAAPA, studying a Bachelor of Music in Contemporary Performance. He teaches at Saint Thomas Catholic Primary School and Woodlands Primary School. Jack enjoys chess, video games, tennis and is enjoying learning guitar.
Lauryn Stanlake: Piano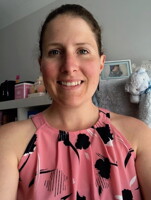 My name is Lauryn Stanlake and I graduated from UWA in 2011 and went on to do a Graduate Diploma in Education at ECU in 2012. I went on to teach primary school music for 5 years at North Kalgoorlie Primary School before starting a family and having my two boys.
I have been playing piano since I was 5 and was lucky enough to gave my grandmother as my teacher in Zimbabwe, where I grew up and lived until I moved to Australia in 2003.
I currently teach keyboard with Keyed-Up Music at Infant Jesus School and North Cottesloe Primary. Outside of teaching I love running and spending time in the outdoors with my two boys (3 and 14 months).
Susi Grondein: Piano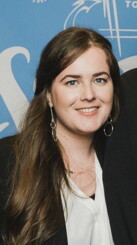 Susi is a contemporary pianist and piano teacher who studied at WAAPA from 2013-2016 and completed a Bachelor of Music, majoring in Contemporary music.
She currently teaches at St Paul's Primary and Our Lady's Assumption and has had experience in running ensemble groups at other private schools. Aside from playing and teaching she is involved in a high capacity in her church music and enjoys baking and reading.
Fifi Winata: Guitar and Piano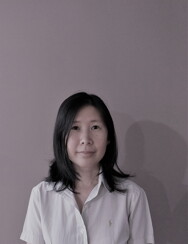 Fifi Winata is currently teaching at St John's, Attadale PS and Whitford Catholic PS. She has completed B.Mus at UWA and Grad.Dip Ed. at ECU. Fifi plays both classical guitar and piano. She likes composing, listening to music and travelling.
Oliver Vonlanthen: Guitar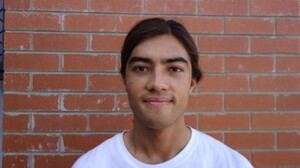 Oliver Vonlanthen is a gigging musician in Perth, with over 10 years of guitar experience behind him. He has immersed himself in a variety of styles including classical, contemporary, flamenco, rock, and jazz.
He is currently in the final year of his Bachelor of Music, majoring in jazz performance, at WAAPA.
He currently teaches guitar at St Anthony's School and Emmanuel Christian Community School.
Perry Yang: Piano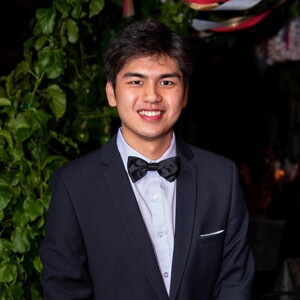 Hello, my name is Perry Yang. I am a chemical engineering and accounting student at Curtin University. I have completed AMEB Grade 8 Piano and Grade 3 theory during my high school years and performed in the school's music eisteddfod, concert band and piano duets. I currently teach at Hocking Primary School, Saint John Bosco College and Subiaco Primary School.
My hobbies includes researching the science and process of the world's greatest beverages, making my own homebrew, playing various types of sports and going to karaoke with friends.
Magda Lisek: Voice (Soprano)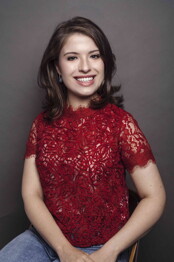 Magda Lisek is an opera singer and voice teacher. A graduate of the Western Australian Academy of Performing Arts Magda has completed both the Bachelor of Music and the Graduate Diploma of Music both in Classical Voice Performance. As a graduate of WAAPA, Magda is able to teach voice students lyric diction in English, Italian, French, German as well as Polish. Since graduating in 2016 Magda has taught musical theatre, contemporary and classical voice to students of various ages at both her home studio and music schools. Magda frequently performers in concerts and operas, and has recently been appointed President of the Music Amica organisation. Apart from this Magda is also a concert producer, organising several concerts since 2015. In her spare time Magda loves listening to musical theatre songs, going to the gym, planning her next travel adventure and eating good food.
Ryan Chin: Violin/Viola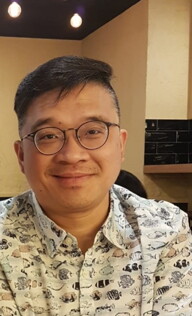 Ryan obtained his Licentiate Diploma of Trinity College of London in 1990 for violin and viola performance and took an advanced performance study in Birmingham Conservatory of Music in the UK. He worked with the National Symphony Orchestra of Malaysia from 1999 to 2004 and later went on to teaching at the University College Sedaya International. Upon arriving in Australia in 2010, Ryan has taught in St. Paul's Anglican Grammar School and Waverley Christian College in Melbourne. Ryan moved to Perth in 2020. He also teaches piano and accompanies students for exam.
David Gee: Guitar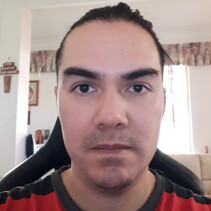 David has studied an Advanced Diploma of Contemporary music (Performance) completed in 2007. He has experience performing in bands in various forms and styles, 12 years teaching experience, and is currently teaching Guitar and Keyboards at Woodlands Primary School, St. Paul's Primary School and Karrinyup Primary School.
His outside interests are composing, badminton and gaming.
Elizabeth O'Callaghan: Piano
Elizbeth O'Callaghan is currently in her third year at the UWA Conservatorium of Music, majoring in Music Studies, and Music Specialist Studies.
She has a wide range of experience in performance, having performed for multiple concerts and competitions at the Conservatorium and around Perth, and teaches classical piano both privately, and with Keyed Up Music at Subiaco.
Elizabeth started learning piano at aged 7, and since then has gone on to complete her grade 8 AMEB, and AMus.A.
Outside of music teaching, Elizabeth enjoys sports, such as rowing, kayaking, and singing for her church choir.
Bailey Hester: Guitar

Bailey Hester is a contemporary instrumentalist and music teacher who studies at the Western Australian Academy of Performing Arts, where he achieved his Diploma of Music Industry, as well as studying a Bachelor of Music. For over half a decade, he has amassed an extensive range of experience in live performance, recording and teaching. He currently teaches guitar with Keyed Up Music at North Cottesloe Primary School, Karrinyup Primary School, Woodvale Primary School and Holy Rosary School. Bailey also enjoys reading, watching musical theatre, admiring visual art and composing original music in his spare time.
Aurelia Sudjana: Piano
My name is Aurelia Sudjana. I have played the piano since I was 4 years old, and have been teaching piano for more than 10 years. I also frequently play for church and other events such as weddings, funerals, birthdays and other celebrations. I currently teach piano at Mother Teresa Catholic College. Outside of piano teaching, I am a mother of 4 boys.
Norberto Flamenco: Piano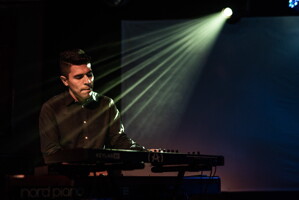 Norberto Flamenco started out a music student at Newman college which helped him nurture his growing interest in music. He was already playing piano at church leading choirs and starting bands to play with after school which led him to study 4 years of jazz piano at WAAPA. He now teaches piano full time and leads his own band called vib3 which has plays all around Perth and various festivals when the opportunities arise.
Although Norberto never sat exams (Such as AMEB) he has a wealth of knowledge in performance and practice methods and takes great pride in building up his students confidence so that they take great pride in their playing just as his teachers instilled it upon him.